< BACK TO THE RFID TAG MANUFACTURERS DIRECTORY
LATEST NEWS
HID Global's RFID tag portfolio grows up with new tiny and rugged products available in LF, HF and UHF frequencies
HID Global released tiny rugged RFID tags available in different frequencies. Continue reading →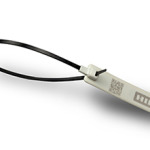 HID Global expanded its SlimFlex™ family of flexible RFID tags for industrial asset tracking
HID Global expanded its SlimFlex™ family of flexible RFID tags for industrial asset tracking with SlimFlex Tag Mini and SlimFlex Seal Tag Mini. Continue reading →
HID Global released UHF RFID tags for efficient tracking of linens and garments that undergo frequent washing cycles
HID Global unveiled UHF RFID tags for efficient tracking of linens and garments that undergo frequent washing cycles. Continue reading →
VIEW ALL
HID Global
Corporate headquarters:
611 Center Ridge Drive, Austin, TX 78753
USA
Tel: (+1) (949) 732-2000
Toll Free: (800) 237-7769
Sales email: tagsales@hidglobal.com
www.hidglobal.com/products/rfid-tags/identification-technologies
ABOUT HID Global
HID Global is the trusted leader in solutions for the delivery of secure identity with over 2 billion transponders in the field. The HID Identification Technology (IDT) business unit (formerly Sokymat) designs and delivers a full range of RFID system components including tags, antennae and readers in frequencies ranging from Low- and High-Frequency to UHF.

HID products are mainly intended for system integrators and suppliers of complete RFID solutions for Animal ID, Industry & Logistics applications as well as cards and prelaminates or NFC applications. HID Global provides for these markets Swiss engineered high quality tags in LF, HF and UHF variants at an excellent price/performance ratio. HID operates ISO certified manufacturing plants in Asia, Europe and US with a capacity of millions of units per month. Outside the standard tag product portfolio, custom tag designs, colors or rebranding of tags with custom logos (OEM) are offered.

HID Global provides packaged tags or e-units for custom enclosure in case of special packaging needs. HID's patented Direct Bonding technology allows for extra small LF and HF tags with highly durable chip/antenna connection.

Headquartered in Austin, Texas, HID Global has over 2,100 employees worldwide in over 100 countries. HID Global is an ASSA ABLOY Group brand.
For more information, please visit www.hidglobal.com.
HID Global RFID TAGS