< BACK TO THE RFID TAG MANUFACTURERS DIRECTORY
LATEST NEWS
TROI launched screw-in UHF RFID tags for harsh industrial environments
TROI launched the STI-1 and STI-2, screw-in UHF RFID tags for metallic and non-metallic industrial assets. Continue reading →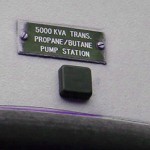 TROI started to offer the EM Microelectronic EM4325 chip on its rugged UHF RFID tags
TROI started to offer the EM Microelectronic EM4325 chip on its rugged UHF RFID tags. Continue reading →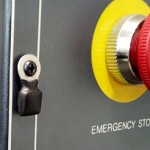 TROI introduced a new family of extremely small and rugged RFID tags with multiple mounting options
TROI's PT products are extremely small and rugged RFID tags with a variety of mounting options for versatile tagging of industrial equipment. Continue reading →
VIEW ALL
TROI
TROI - Technologies ROI, LLC
311 Drury Lane
Mauldin, 29662, South Carolina, USA
Office: 864 228 9096
Cell: 864 559 0797
Email: patrickkingphd@aol.com
www.troirfid.com
ABOUT TROI
The strategic direction for TROI differentiated products is to target markets demanding the ultimate environmental performance. Construction, pipes, oil, laundry (Gen 2 UHF), concrete represent target markets.
Tactically TROI leverages Dr. Kings 30 plus years of autoidentification and 10 years of RFID specific knowledge and over 30 patents. Additonally leveraging the teaching of RFID history, TROI basically ignores the market employing repackaged retail inlays to feature solder bonded Gen 2 chips within TROI tags products. Solder bonded solutions are the basic tools for standard electronics and HF laundry and LF automotive and animal tagging. TROI is one of only two or three companies featuring solder bonded tags. A second key differentiating feature for TROI is that the majority of TROI tags are flexible and even narrow or low profile. These patent pending features provide remarkable design latitude and represent the strategic core of the TROI business model. For these reasons the most basic TROI flexible tag (metal mount of non metal mount) can be held at the extremes of 200c or -78c for months with no degradation of performance. Additional packaging using teflon, silicone, urethane or rubber provide the most resilient tags in the industry without exception. Imagine tags that can survive exposure to temperatures of above 1000F for hours.
Patent valid for all TROI's metal-covered tags as the WoW and Armored series, and custom versions: http://www.veryfields.net/wp-content/uploads/2015/10/US9122967B2.pdf.
TROI RFID TAGS