< BACK TO THE RFID TAG MANUFACTURERS DIRECTORY
LATEST NEWS
LAB ID UH427, multi-purpose item-level UHF RFID inlay with excellent performance in dense tag populations
LAB ID launched multi-purpose item-level UHF RFID inlay with excellent performance in dense tag populations. Continue reading →
LAB ID released a new UHF RFID tag designed for high performance in apparel tagging and access control applications
LAB ID launched a new UHF RFID inlay designed to provide high performance in apparel tagging and access control applications. Continue reading →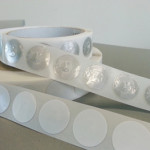 LAB ID presented a new small round NFC inlay optimized for being read with any NFC-enabled smartphone
LAB ID presented IN610B, a small round NFC inlay optimized for being read with NFC-enabled smartphones. Continue reading →
VIEW ALL
LAB ID
LAB ID srl
Via Corticella 11/4
40013 Castel Maggiore (BO)
Loc. Trebbo di Reno, Italy
tel. +39 051 70 59 41
Sales email: sales@lab-id.com
www.lab-id.com
ABOUT LAB ID
LAB ID is a leading European manufacturer and supplier of RFID inlays/tags and readers. Established in 2002 is one of the first Italian companies to believe and invest in the potential of the technology. Our mission has always been to support our clients by offering custom products and solutions that meet the requirements of the particular end-use.
Thanks to unique expertise in RF design and important experience gathered over the years, LAB ID has developed a wide range of products and solutions, both HF and UHF Gen2, that offer excellent performance in a vast array of applications across various market segments where the RFId technology is clearly showing its advantages; including ticketing, access control, logistics or item-level identification in fashion/textile sector. A particular emphasis is currently placed on NFC tags (level2/level4).
LAB ID's offer is not merely a product but a solution that includes maximum support and assistance from the initial phases of the RFID project through to printing and encoding.
Quality is an important point in the company's policy, LAB ID is certified ISO9001.
LAB ID RFID TAGS